Where wise men still seek Him.
You are invited to worship with us.
Watch our latest sermons & bible studies.
God's Word changes lives and is at the center of every service.
Gather with us on Tuesdays at 7PM and Sundays at 10:45 AM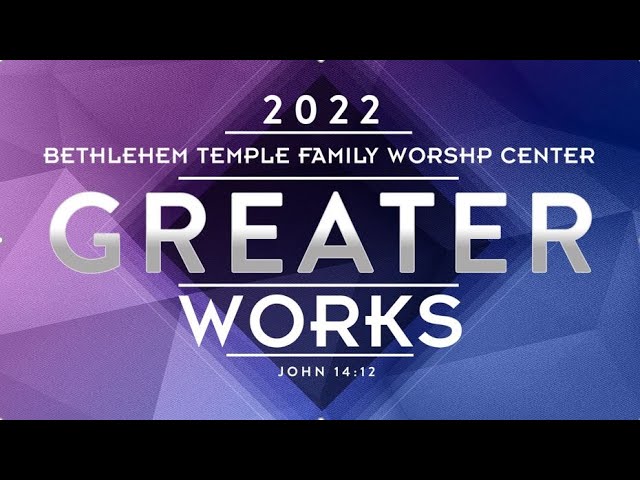 At Bethlehem we're about ministry, studying His Word and gathering with His people.
At Bethlehem, we offer several opportunities to engage in ministry. We focus on building the whole person through our women, men, and youth ministries. We also serve our community.
Learn more about the various ministries and how you can use your gifts and talents for the Lord Jesus Christ.
"Each of you should use whatever gift you have received to serve others, as faithful stewards of God's grace in its various forms." 1 Peter 4:10
We delightfully extend a heartfelt welcome to you on behalf of the entire Bethlehem Temple Family Worship Center church family. 
We believe God has commissioned us to enrich the lives of His people through love, fellowship, and ministry. Endeavoring to embrace the spirit of excellence, our desire is to present the gospel of Jesus Christ by providing relevant teachings and bible training.
We are committed to laboring in the kingdom of God as we strive for unity, peace, and spiritual growth. We sincerely pray you experience the fullness of God's love; transforming your life in an extraordinary way. May God richly bless and keep you in His tender mercies.
Grace and Peace,
Bishop Jeffery & First Lady Cynthia Clint
"A Great Place to Sow,
A Great Place to Grow"
Bushels of Blessings Urban Garden provides healthy organic vegetables and fruits, to share with families in our community.
Our vegetables and fruits are free from synthetic fertilizers, herbicides, pesticides, GMO's, and toxic chemicals.
Our mission is to grow fresh produce, to teach about Biblical principles,  precepts and the presence of God, in the life of the believer from the Garden to the Table.
We produced over 500 lbs of crops last season, and look forward to distributing vegetables again beginning August 2021.
Overseer – Bro. William Ingram
SERVICE TIMES 
Bible Study Tuesday at 7PM 
Sunday School at 9:30AM
Sunday Worship at 10:45AM
CONTACT INFO
• (720) 324-8965
• admin@btfwc.org
ADDRESS
• 389 Quentin St.
  Aurora, CO 80011
Got Questions? No Problem! Fill out the form below and we'll get back to you.